Testimonials
Read what some of our clients have said about our service.
"We recommend ye highly.  We had Billy driving us for our wedding day and he was such a gentleman.  Loved the car, so comfy and fab.  Thanks for being easy to deal with xx aoife and Jason".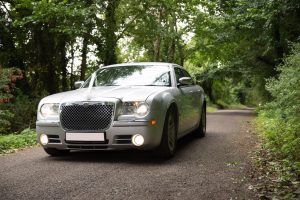 We are so happy we decided to book East Cork Wedding Cars for our wedding. My husband and I wanted the silver Chrysler which was perfect. We were unsure whether to book a car or not for our bridesmaids but thankfully we did! My amazing bridesmaids were treated with a five star service, their driver was fantastic and they especially enjoyed the bubbly! It added an amazing atmosphere to our day. Thank you for your professional service and for making us and my bridesmaids feel so special.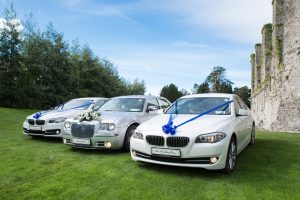 It was a pleasure to deal with East Cork Wedding Cars, the silver Chrysler and white BMW complimented our day and I cannot wait to receive our professional photographs. The bridesmaids travelled in style in the white BMW, while we travelled in the Chrysler. Both cars were immaculate, comfortable and spacious and the drivers could not have been more accommodating. Thank you for making our wedding day even more special.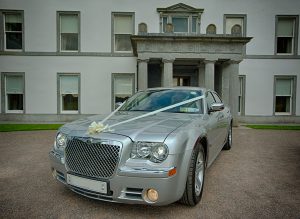 Thank you Seanie for providing Brian and I with your immaculate Chrysler for our wedding last Saturday (and for the delicious bubbly!). We had such a wonderful day. I'm sad to think it's all over but I have wonderful memories especially leaving the house with my father in your wedding car. Many thanks.
Video
Arrive in style and book your luxury wedding car today.
Request a Callback
Contact Seanie today to set a date or fill in the Enquiry Form below.


Wheelchair Accessible Vehicles